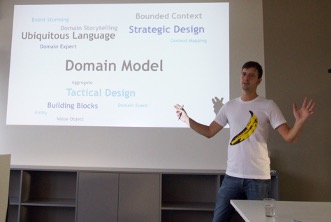 Hi, my name's Henning and I help to solve your software development problems.
Consulting
You want to understand Domain-Driven Design? Or you have a monolith/big ball of mud/legacy software you want to split? Or you're building software from scratch and don't know how?
Give me a call or write an e-mail!
Training/Speaking
I regularly give talks and workshops on international conferences. You can also hire me for in-house trainings at your company. This ranges from a one hour inspirational talk to a three day training course including many practical exercises.
Topics include Domain-Driven Design, microservices, monolith splitting, Collaborative Modeling, and software architecture and development in general. Please see my list of talks.
Writing
Stefan Hofer and I have written a book. It's called Domain Storytelling and shows how to understand your users by drawing pictures. If you buy it at InformIT or Amazon.com or Amazon.de using these links, I'll get a small cut.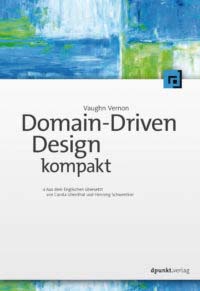 Together with Carola Lilienthal I've translated Vaughn Vernon's Domain-Driven Design Distilled into German.
Also, I occasionally write magazine or blog articles.
Coding and Community
To showcase what I think is beautiful software architecture (and when to use a not-so-beautiful style), whenever I find the time I hack on the LeasingNinja.
With a couple of devs from the community, I'm working on xMolecules, a library to express architectural concepts and patterns as living documentation in code.
I'm one of the co-organizers of the CoMoCamp.
Bio
When people ask me for a short CV, the following is what I write. And here is a high-resolution profile picture.
"Henning loves programming in high quality. He lives this passion as coder, coach, and consultant at WPS – Workplace Solutions. There he helps teams to structure their monoliths or to build new systems from the beginning with a sustainable architecture. Microservices or self-contained systems are often the result. Henning is author of Domain Storytelling (published by Addison-Wesley), and the LeasingNinja.io as well as translator of Domain-Driven Design kompakt (published by dpunkt)."
WPS
I'm lucky to work at one of the best companies in the world, WPS – Workplace Solutions. It's a team of people that love programming, care about their co-workers and high quality, and are fun to work with. I'm still amazed they let me play along. Please see my page at WPS.
We're always looking for great new colleagues.
Contact and Social Media